Rent a whisper boat
Harbor with restaurant
Playgrounds for kids
Speeltuintjes voor kids
Fluisterbootje huren
Sloep huren
Haven met restaurant
Rent a whisper boat in Twente
Rent a whisper boat and experience the beautiful Regge region. Sail on your own with the whisper boat at 4 to 10 km / h over the Regge and in the meantime discover the special and peaceful surroundings. The boats are steering wheel driven and therefore easy to steer. You can go out by yourself, without a boating license, with friends, relatives or your family. You can reserve the boats per hour. The whisper boats are equipped with electric motors and are therefore "whisper quiet" and very environmentally friendly.
Sailing with children?
The boats have a flat bottom and are therefore quite stable; the water in De Regge is not very deep, so the rental boat is also very suitable for families with children. A pram, buggy or maxi-cosi can be placed on the bottom of the boat. Tip: Combine sailing with a delicious pancake in the restaurant.
Rent a regge sloop
The Reggesloep is new. A luxury variant of the whisper boats with delicious lounge cushions, where groups of up to 10 people can step on board. You also have the option to book a narrative skipper at the Reggesloep. We offer life jackets for the safety of the children. Renting a whisper boat is just super fun! Fun for groups of friends: Combine sailing with a Finnish grill house barbecue arrangement.
The whisper boats and sloops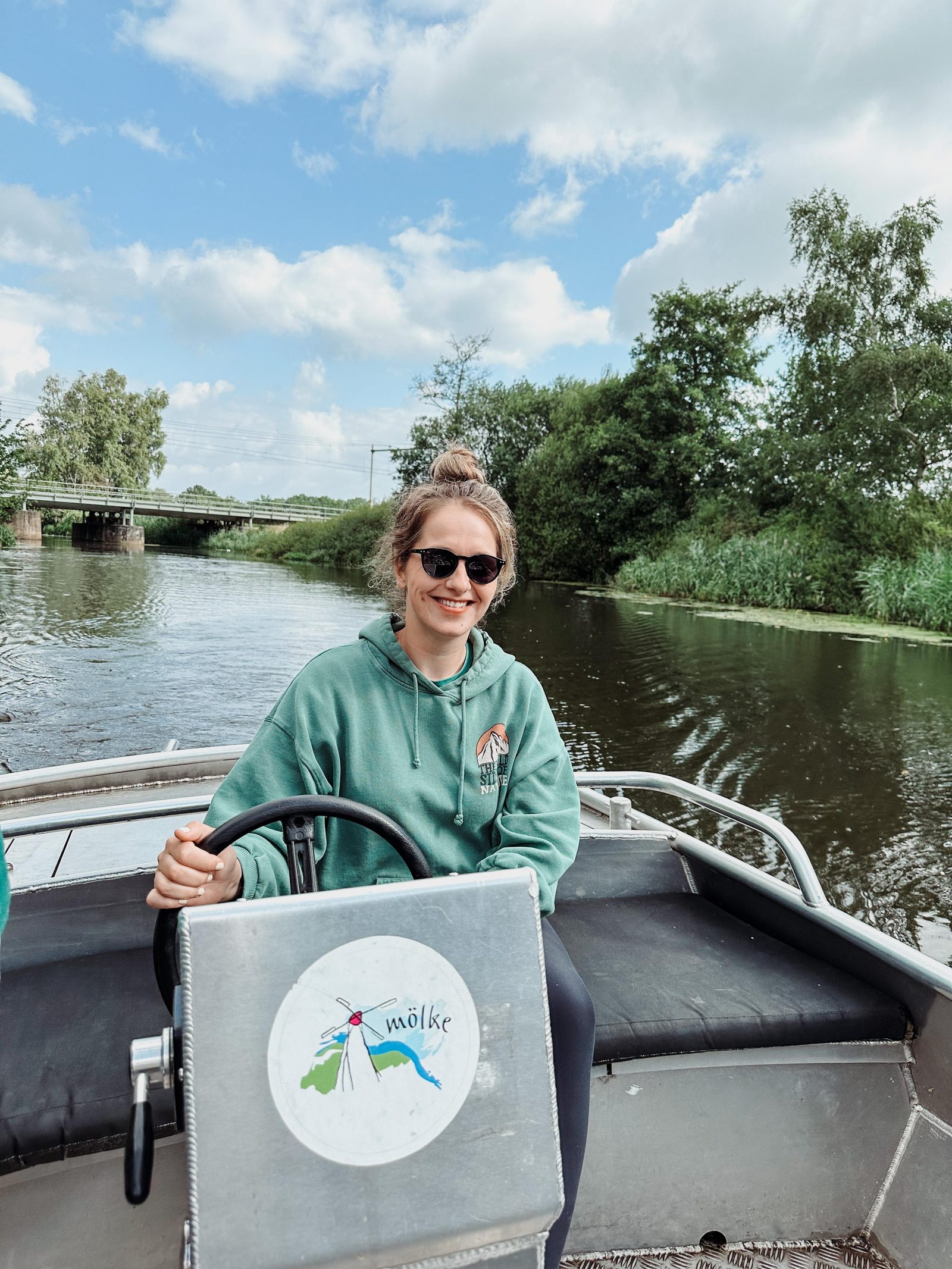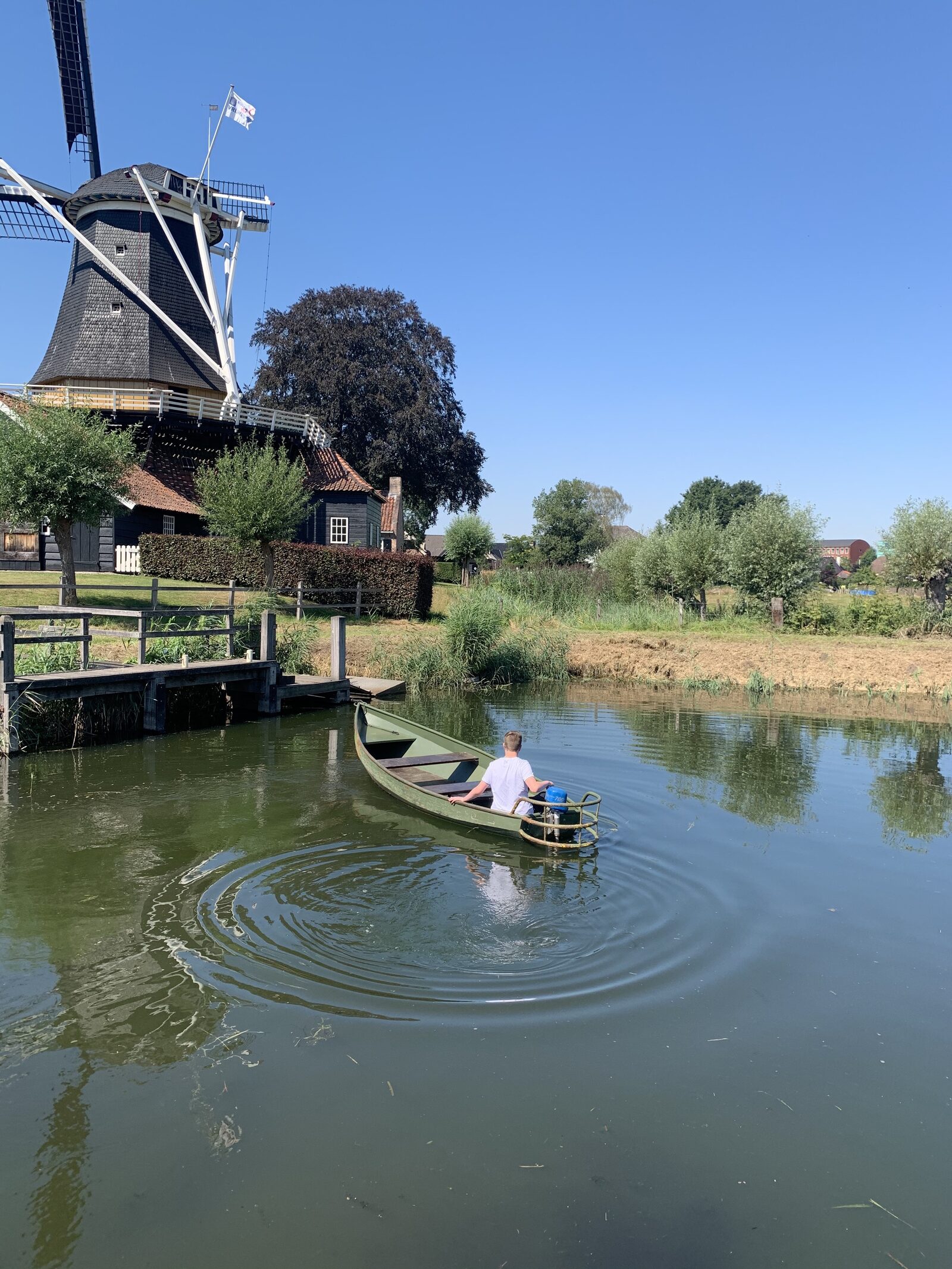 Regge Puntertje
€ 25 per hour
Electrically powered
Maximum 6 people per boat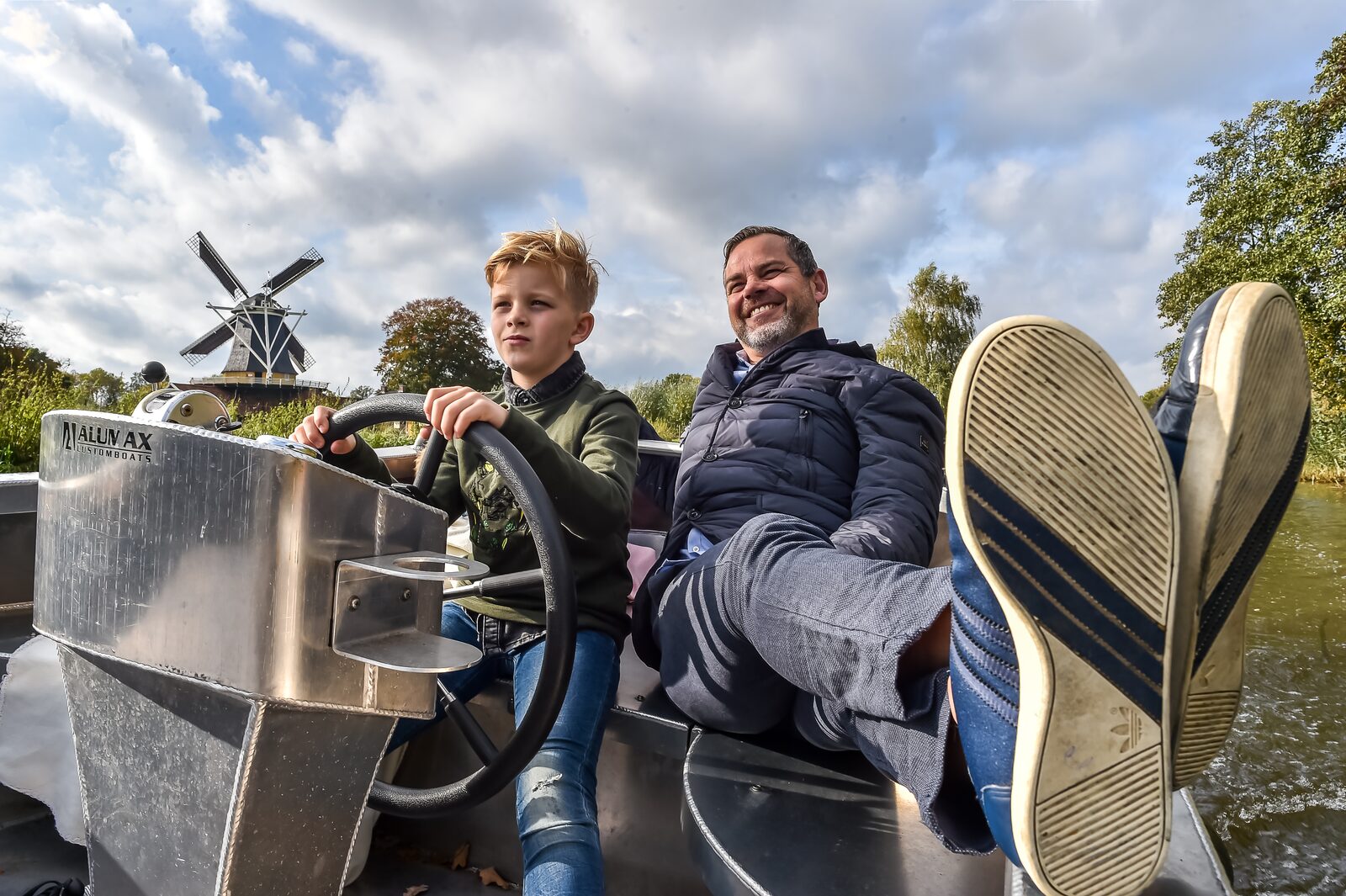 Rent a regge sloop
Reggesloop € 40.00 per hour
Reggesloop with skipper: € 60.00 per hour
The Reggesloop with skipper can be booked by telephone.
Sights along the sailing route
The Oil Mill near Rijssen (1752)
The authentic recreated flat-bottomed Enterse zomp (1989)
Farm 't Oude Veer (1772) near Rijssen
Vineyard Baan at Rectum
Old Saxon farmyard Woolderink in Rectum
Organic farm the Exoo at Enter
Vistrap (1993) with overtoom near Nijverdal
Recreation farm with farmer's golf
Take a look at our other activities: